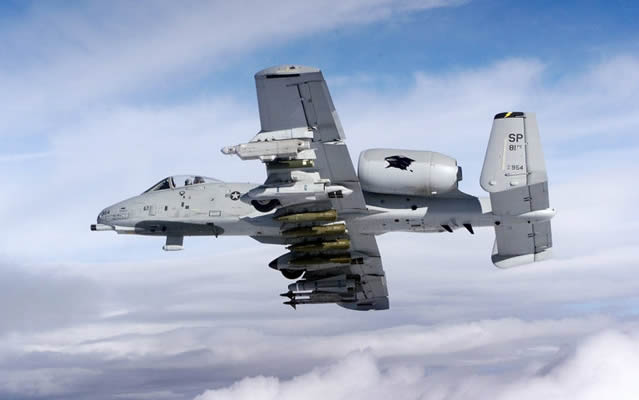 As the industry goes through seismic changes, aerospace and defense supply chain strategies are having to change with them. Passenger demands and emerging technologies mean that if companies don't come up with new competitive growth strategies they will get left behind.
These strategies have led to the current complexities of aircraft design and building processes which in turn have led to an increasingly complex supply chain.
We've talked before about the massive pressure that the two major aircraft manufacturers currently have to deal with before. Boeing and Airbus have a huge backlog of orders numbering into the thousands that they simply cannot deliver.
In 2016, Boeing reported 5,715 undelivered orders and Airbus, 6,874. Since 2016 though, those backlogs have only grown!
Whilst it may seem like a good problem to have – too much business – it puts the whole supply chain under serious pressure and if suppliers fail to meet the demand then things only get worse.
Problems faced by aerospace supply chain
Here are common aerospace supply chain management issues that contribute to the increasing complexity of the supply chain that all stakeholders need to seriously consider.
Issue # 1: Product Complexity
Aircraft have a huge array of important materials that need to be sourced for manufacturing. Finding the cheapest supplier and organising efficient supply methods for timely delivery from all over the globe is a management nightmare.
Issue # 2: Supply Chain Risks
There is always a risk that something somewhere will go wrong. This might be caused by natural disasters, local politics or simply human error. Supply chain disruptions can cause a ripple effect that could cost companies millions.
Issue # 3: Emerging Technologies
Emerging technologies whilst also a solution to many other issues, cause their own problems. Failing to adapt to the times could leave your business behind in terms of efficiency and scalability – and you can bet that competitors know this too.
However, adopting new technologies or systems comes with a learning curve and this can also create delays. There is also the speed with which technology is currently advancing meaning these systems may not stand the test of time.
All through the supply chain management have to ask the question; when do they update their systems and processes for the best effect and least disruption?
Issue # 4: Lack of Skilled Workers
Whilst production ramps us alongside demand there is a limited field of experienced experts. Training is not rapid enough to advance the needs of the workforce and there are limited skill sets available for the management of more complex projects.
Success Solutions
Risk Reduction
There are a number of things that can be done to help mitigate the risks that come with a complex supply chain.
Focusing on Transparency, Careful Monitoring and Adaptability, is a great way to maintain awareness along your supply chain and allow for proactive versatility in your strategies and approaches.
Transparency
Having a transparent supply chain – often enabled by new software systems and processes you can catch any potential issues as, or even before, they arise.
Monitoring
Careful monitoring of all aspects of the supply chain that might affect your business will help keep you supply chain transparent as well as enable greater adaptability.
Adaptability
If an issue arises there need to be options to quickly and efficiently side-step them.
Large-scale data requirements
You need to use the best technologies available to deal with the huge amounts of data that are needed to deal with the effective management of a multi-tier supply chain.
This will also support vita;l scalability and fast business growth. However, as we said earlier, new technologies often come with teething problems and it's vital to minimise the damage these issues could create.
Make sure all staff are adequately changed before major shifts are made then is immensely important.
Supply chain complexity
Limited visibility due to increased supply chain complexity makes it difficult to see the true reality of the extended value network when it comes to capacity, material availability and the likelihood of supporting schedule shifts.
Once again technologies come to the rescue. By connecting your end-to-end supply chain with monitoring and tracking data kept in a single place you will be able to gain high level overviews and detailed insights into planned and current demand, inventory, capacity, constraints and supply at any desired level of the product hierarchy.
Product complexity
As we mentioned earlier – products and parts up and down the supply chain have a large number of models, options, and configurations available. This advanced complexity is added to as orders change and customised parts get created to meet a customers individual demands.
This resultant bill of materials and parts needs to be effectively manufactured, inventoried and delivered. Managing this requires complex analytical support as well as proper organisation.
This is where technology has great potential to even further streamline this process, removing human error as it does so.
Final Words
With improvements in standards, infrastructure, and customer partnerships, the future is bright for the aerospace and defense industry, as long as executive committees continue to look forward. Continuous growth cannot happen without the new technology and the skilled workers that support it.
Failing to invest in training and technology would likely mean a breakdown somewhere along the supply chain under the weight of demand and increased complexity.
Intense competition then is a good thing, helping drive innovative and efficient solutions which make this continually evolving aerospace and defense supply chain fascinating in it's own right.
—-
To find out more about JP Aero and how we play a leading role in the aerospace supply chain with our range of aerospace, industrial, vintage and historic and bespoke aircraft fasteners contact us today on +44 (0)208 504 8833 or get in touch via email: sales@jpaerocom.co.uk.
And hey, if you found this blog useful or informative in any way we would really appreciate it if you returned the favour and shared it on some of your social networks. Just hit one of the buttons below!