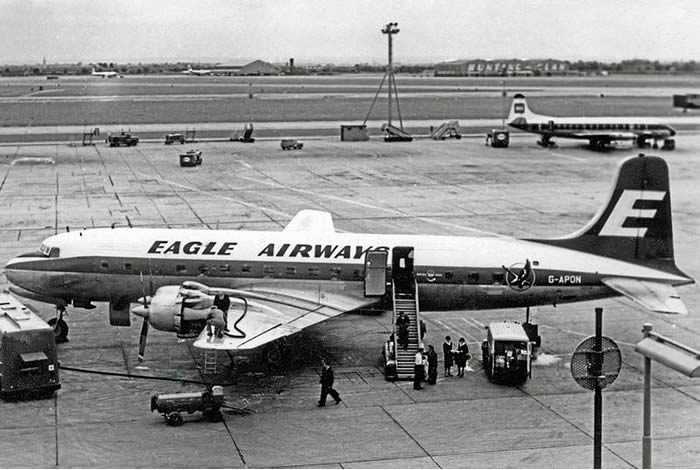 As a leading supplier of aerospace fasteners since 1958 it is fair to say that we have seen a lot of change in aviation. Since the early days of commercial air travel we have been part of the ever evolving nature of our industry. As we take our first steps into digital publishing – with this very blog post – we thought it would be apt to look back over how things have change, but more importantly look ahead to the challenges we all face in the future.
The early days of the aerospace industry
Just over 100 years ago the St. Petersburg – Tampa Airboat Line became the world's very first ever commercial scheduled passenger airline service. A short 23 minute flight across a bay in Florida connected two cities by air for the very first time, but few imagined that within a century more than 100,000 daily flights would connect over 40,000 cities globally.
When we started JP Aero back in 1958 a UK airline, British Eagle, had just began pioneering relatively low cost air fares to the mass market. While it was still a long way from the bargain days of Easy Jet and Ryan Air, the first scheduled flights from New York to Bermuda, then Heathrow to Malta, Cypress, Gibraltar and Singapore, introduced a whole new demographic to air travel on-board their newly purchased Douglas DC-6 aircraft. The shorelines and beaches of the world would never really be the same again.
The demands of an ever expanding aerospace industry
The challenges we face today are not around pioneering new routes or opening new markets, so much as meeting an ever increasing demand for air travel. By 2050 we expect to be moving 16 billion passengers and 400 million tons of freight across the globe every year. This throws up challenges around supply and logistics, energy consumption and finding ways to reduce the delays that cost our industry billions in lost revenue.
As ever the answers appear to lay in seeking new and better ways to do things. From the SC21 programme, a key industry initiative for Aerospace, Defence, Security and Space (all sectors we work with) which is aimed at achieving supply chain improvements to increase global competitiveness in the UK industry; to radical new designs such as the much mooted windowless aeroplanes that could reduce energy consumption and increase passenger numbers.
There is no doubt that technology will continue to drive change in both our capabilities and our customers' expectations. As one the UK's leading suppliers of aerospace fasteners we have played a central role in the supply chain mechanism that has underpinned the industry's growth for nearly 60 years, and through initiatives such as SC21 we will continue to do so.
Image by: RuthAS
Reproduced under the Creative Commons License