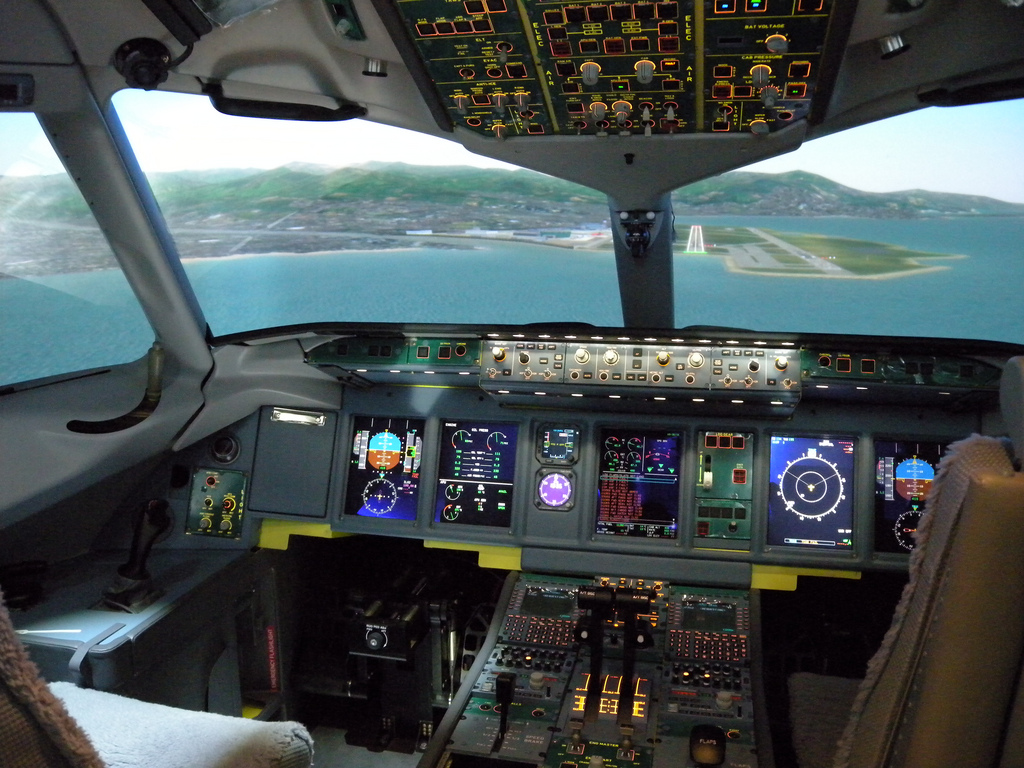 We've all heard about driverless technology in the road haulage industry, but perhaps more interestingly, we could be about to witness the same revolution in our skies.
Until now, the idea of a pilotless plane conjures up images of drones hovering over deserts in the Middle East, not passenger jets filled with holiday makers. But this could all be about to change.
Most industry experts are predicting that we could see pilot free air travel in as little as 10 years, with some expecting it to have 'taken off' (ahem) by 2025.
The reasons for doing so are predominantly economic. Removing pilots from your holiday aircraft could save the industry a whopping £27billion a year, with the bulk of the savings (£24billion) coming purely from the wages of the pilots themselves.
Passenger safety concerns
However, for now, the biggest barrier to pilotless air travel is likely to come from the millions of passengers who fly on commercial aircraft each year.
A recent survey by the investment bank UBS found that 54% of us would point blank refuse to board an aeroplane if there was no pilot sat in the cockpit.
This is despite the fact that many industry experts predict that pilotless aircrafts will actually be safer because they remove the scope for human error.
The worry for pilots must be that, within the survey, it showed that younger people were far more receptive to the idea as a whole.
But it seems that the presence of a pilot onboard, to the older generations at least, carries far more reassurance than the idea of them simply flying the plane.
Pilots represent a certain authority that airlines may struggle to replace. If a group of passengers become rowdy, it is usually the Captain that other passengers look to for reassurance. Who else on board has the same gravitas?
Whilst the airlines may be able to introduce someone of authroty in their place, it's hard to imagine a senior steward ever being able to command the same amount of respect as a captain. The clue is in the name.
Coupled to that is the fact that it only takes one incident to damage an impeccable reputation.
Aviation, still the safest way to travel
Today aviation is the safest form of transport by a mile. With just 1.25 accidents occurring in every million jet flights.
However, pilots do point out that even today they sometimes have to intervene when a computer fails to do something it is supposed to do.
Such is the nervousness of many passengers that this new technology will be highly susceptible to even the slightest bit of bad press.
However, for all the worry associated with flightless air travel and even the admiration of that commanding captain in their cut-glass uniform, one thing is almost certainly going to drive this new technology more than most.
Experts predict that removing pilots from cabins will reduce ticket prices by around 10%, and if anything has been proven in commercial aviation over the last decade, it's that passengers vote with their wallets.
Expect pilotless commercial aircraft to be flying from an airport near you soon.
——
IMAGE by: SuperJet International
To find out more about JP Aero and how we play a leading role in the aerospace fastener supply chain with our range of aerospace, industrial, vintage and historic and bespoke fasteners contact us today on +44 (0)208 504 8833 or get in touch via email: sales@jpaerocom.co.uk.
And hey, if you found this blog useful or informative in any way we would really appreciate it if you returned the favour and shared it on some of your social networks. Just hit one of the buttons below!