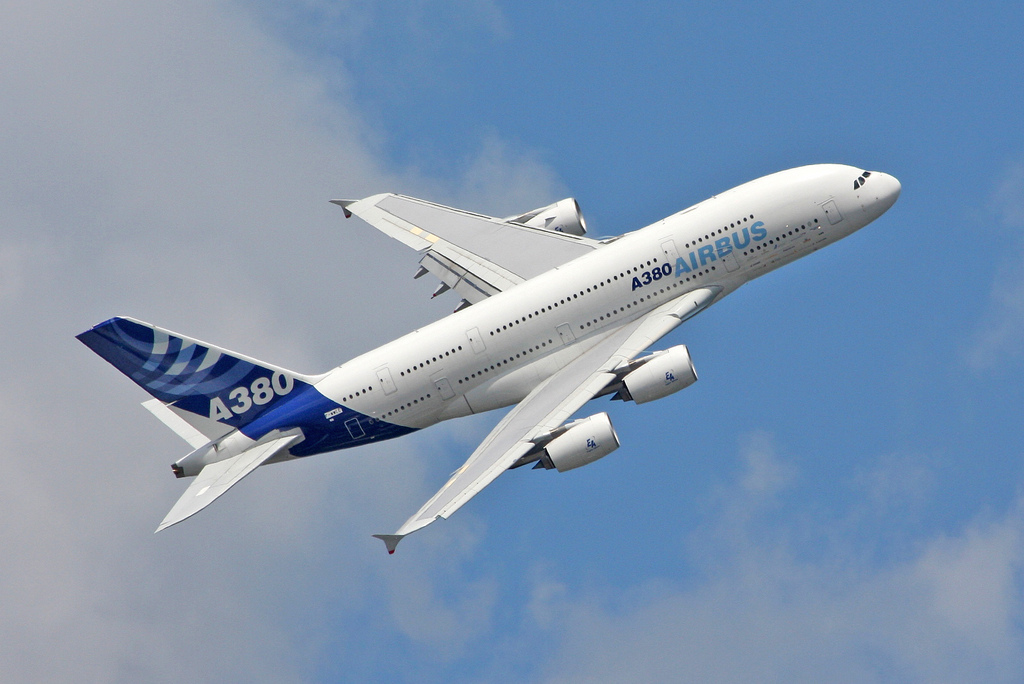 It's been in the news a lot recently, for political reasons more than engineering ones, but Airbus genuinely does have one of the most interesting and complex manufacturing operations of any business in the world.
The unique way it designs, manufactures, assembles and tests a mind-boggling number of parts and components is an extraordinary feat of planning and execution, and one we couldn't help but share.
Every day 1000s of them criss-cross borders to visit 13 factories in 4 different countries, relying on complex logistics and armies of multi-skilled and talented aerospace professionals.
It all relies on expert operational leadership, all of whom enjoy a surprising level of autonomy at their various plants across Europe.
Here's a breakdown of what each one does:
United Kingdom
Location: Broughton
Responsible for: Wing assembly; Wing skin milling; Stringer manufacture; Full wing equipping; Wing box assembly
Location: Filton
Responsible for: Engineering; Research & Technology (wing design); Landing gear; Fuel system (design and testing); Manufacturing of components
Germany
Location: Hamburg
Responsible for: Structural assembly; Outfitting of fuselage sections; Final assembly of A320 family; Cabin furnishing.
Location: Bremen
Responsible for: Design and Manufacturing of High-lift systems for the wings of all aircraft
Location: Stade
Responsible for: Vertical tail planes; Carbon fibre reinforced plastic components (flaps and spoilers); Pressure bulkheads; Upper wing shell; Vertical tails; Fuselage shells
Location: Buxtehude
Responsible for: All electronic communications and cabin management systems used by both the crew and passengers
France
Location: Toulouse
Responsible for: Engineering and general design; Integration testing; Structure testing; Materials processes development; Flight tests; Systems organisation; Final assembly line (A320, A350 XWB, A380 and A330)
Location: Toulouse Saint-Eloi
Responsible for: Pylon and propulsion system design; Pylon sub-assembly and integration for all aircraft
Location: Saint-Nazaire
Responsible for: Structural assembly; Equipping and testing of front and central fuselage sections
Location: Nantes
Responsible for: Manufacture and assembly of centre wing boxes; Manufacture of carbon fibre reinforced plastic structural parts; Manufacture of radomes, ailerons and air inlets for various aircraft
Spain
Location: Getafe
Responsible for: Aeronautical component engineering, design, production and assembly; Manufacture of fuselage; Final assembly, systems testing and testing of horizontal tail planes; Landing gear doors
Location: Illescas
Responsible for: Composite aeronautical components; Unusually large-scale and complex shaped parts for all aircraft; Stabilisers, rudders, spars and rear fuselage sections; Landing gear components
Location: Cadiz (Puerto Santa Maria)
Responsible for: Automated assembly of rudders and spars; Final equipment and delivery to assembly lines of large, complex structural components; Horizontal tail plane, fuselage belly fairing.
As you can see, this is a vast operation, and we haven't even looked at the logistical machinery that keeps all the parts and components moving between plants, arriving almost minutes before they are required to save on storage!
Image: D. Miller
——
We supply aircraft fasteners across the aerospace sector for a wide range of uses in both military and commercial aviation.
As members of the SC21 supply chain programme we understand the dedication and commitment it takes to keep supply chain operations running smoothly. You can find out more about the role we play here.
To find out more about JP Aero and how we play a leading role in the aerospace supply chain with our range of aerospace, industrial, vintage and historic and bespoke fasteners contact us today on +44 (0)208 504 8833 or get in touch via email: sales@jpaerocom.co.uk.
And hey, if you found this blog useful or informative in any way we would really appreciate it if you returned the favour and shared it on some of your social networks. Just hit one of the buttons below!