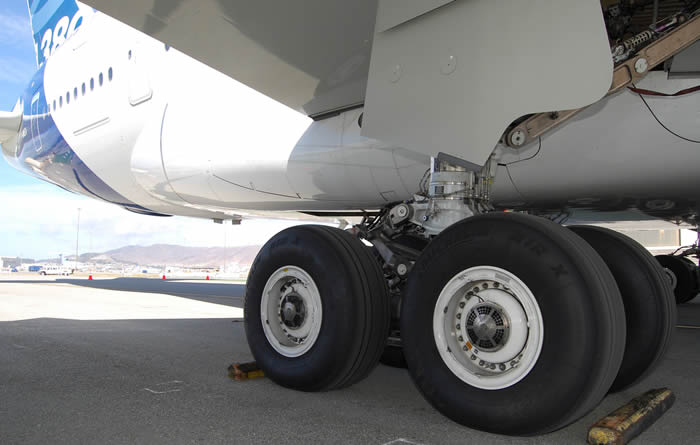 Changing passenger requirements and emerging technologies are driving an increasingly competitive marketplace.
This means that aircraft companies are constantly creating new and improved strategies to help get themselves a bigger share of the aerospace market.
These strategies inevitably lead to more complex aircraft design, processes, and supply chain.
On top of this, aircraft suppliers are coming under increasing pressure to cope with their backlog of orders. Too many orders may sound like a dream problem to have, but it creates a whole host of problems.
In 2016, for example, Boeing reported over 5,000 undelivered orders. This number increases year on year.
And with new designs and technologies hitting the market all the time, the aircraft that have been ordered are becoming obsolete quicker and quicker.
Here are 4 of the most common aerospace supply chain management issues that contribute to the increasing complexity of the supply chain that all stakeholders need to seriously consider.
Sourcing materials
A huge number of different materials go into the construction of any aircraft. Metals, such as steel, aluminum, titanium, copper, magnesium, manganese, nickel, and many others, are the primary materials used.
However, a vast array of non-metal raw materials, such as wood, plastics, rubber, textile, and chemicals, are also critical components that need the attention of procurement managers.
Where to get the best quality materials at the best price is a key factor to think about, but also contingency plans need to be made if your first source fails to deliver your order in full.
The markets for these are widely distributed around the globe and as such there comes a logistics problem to procure and ship to the various manufacturing sites.
Procurement managers need to ask themselves: What materials do I need in one, five, and even ten years from now?
What regions produce the best raw materials? Do suppliers have the capacity to supply me with raw materials when I need them? How much will the raw materials cost?
Supply disruption
There is always a risk that somewhere along the supply chain something will go amiss.
Whether it's a misplaced crate at a factory, a delay to transportation or human error in the ordering or manufacturing processes.
Other factors include shifting deadlines and demand due to unexpected growth, inaccurate pricing projections, design changes, political disturbances or even environmental issues like natural disasters.
Mitigating the damage caused by any of these disturbances is vital to maintaining profitability.
It becomes incredibly important to know where to get things at short notice, who to talk to about expected timelines for delivery as well as all available alternatives so that when issues arise they can quickly and easily be circumnavigated and damage minimised.
In the long-term: locking in contracts for five to ten years with both primary and secondary suppliers removes a number of unpredictable variables.
Coping with digitisation and evolving technologies
Digital and technological advancements are advancing at an ever increasing rate. This is good at helping to streamline supply chain processes and increase communications. It also lends itself to automation of systems, erasing human error and delays.
However, new technologies inevitably have teething problems, and changes in how systems run needs good management for it to run smoothly.
Problems thus arise when companies try to adopt too many advancements at once, leading to costly delays.
Therefore it is wise to balance reliance on new technologies with good quality skilled employees. This leads us neatly onto our final point.
Finding skilled workers
Increases in demand and the ever changing stage of the aerospace industry means more skilled staff are needed now than ever before.
Training is not rapid enough to advance the needs of the workforce and there are limited skill sets available in managing complex projects.
Technological advancements will remain at the center of A&D industry growth, but aviation companies and the aerospace supply chain need, now more than ever, skilled employees who are key to creating an adaptable and efficient supply chain.
The Aerospace supply chain is a complex global affair and is vulnerable to disruptions at each stage.
An agile and sensitive supply chain that takes full advantage of the current digital technologies available is needed to deal and adapt to shifting demand and maintain efficiency and profitability.
———
To find out more about JP Aero and how we play a leading role in the aerospace supply chain with our range of aerospace, industrial, vintage and historic and bespoke aircraft fasteners contact us today on +44 (0)208 504 8833 or get in touch via email: sales@jpaerocom.co.uk.
And hey, if you found this blog useful or informative in any way we would really appreciate it if you returned the favour and shared it on some of your social networks. Just hit one of the buttons below!