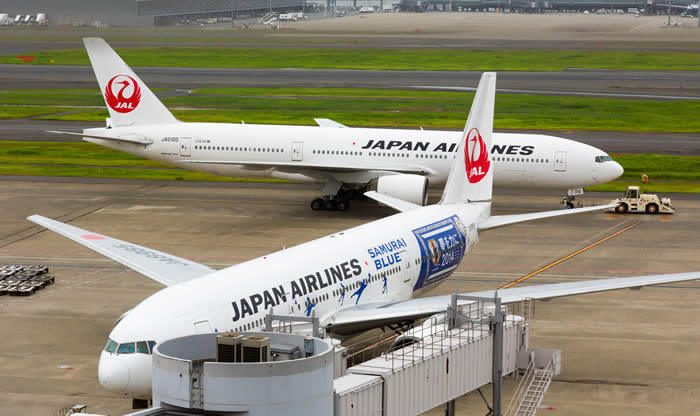 Over the next 10 years one if the most interesting and potentially ground-breaking developments in aviation will take place. The introduction of biofuel into commercial airlines promises to herald a new chapter in aviation, as we move away from fossil fuels toward a greener and cleaner future.
At JP Aero we've been at the forefront of developments within the commercial aviation industry since 1958. We've worked with some of the world's leading research and development teams to supply aerospace fasteners on some truly exciting and ground-breaking projects. We are watching this latest one with a keen interest.
So what milestones do we expect to reach in the near future and what do they mean for commercial aviation?
Tokyo 2020; the Olympic Games
In five years' time the World will be heading to Tokyo for the 32nd Olympic Games and Japan is determined that we'll all get there on biofuel. Working closely with Boeing and other stakeholders they site the fact that biofuels will reduce carbon dioxide by 50-80%.
Speaking of the initiative, George Maffeo, president of Boeing Japan says:
"Boeing is proud to work with Japan's aviation sector, including customers and the Japanese government, to achieve their ambitious goals for developing sustainable aviation biofuel."
Building on our longstanding relationships in Japan, we are committed to help reduce aviation's carbon emissions and its reliance on fossil fuel."
Will they do it? A quick look around suggests that many other aviation companies believe the technology to be viable.
United Airlines invests $30 million in bio-fuels
United Airlines certainly seem to think so. They have just taken made a $30 million investment in Fulcrum Biofuels, a California based biofuels supplier.
This is not only the single biggest investment made by a US airline in this sector; the two companies are committed to producing 180 million gallons of fuel per year. United have also taken the option to buy 90 million gallons of it per year for a minimum of 10 years.
Fulcrum says that it is expecting commercial operations to begin in 2017. That's three years before the 2020 Games in Tokyo.
Brett Hart, United Airlines Executive Vice President says:
"We know alternative fuels is an emerging industry that is vital to the future of aviation, and this is just one of our initiatives to help make these fuels saleable and scalable,"

"Investing in alternative fuels is not only good for the environment, it's [also] a smart move for our company as biofuels have the potential to hedge against future oil price volatility and carbon regulations."
First commercial flight using biofuel
On 30th July 2014 flight 7725 took off from Orlando, Florida and flew 4370 miles to Sao Paulo, Brazil. This video below shows it fuelling and taking off on its journey.
The flight was carried out by Brazilian airline GOL in partnership with Amyris, and industrial bioscience company, and the energy company Total. It could very well be a flight into the history books.
So is green air-travel really just around the corner?
There is still a long way to go, but a lot of the noises coming out of the places that matter say yes; within 10 years we can expect to see biofuel operating on commercial airlines.
In the US alone more than 20 billion gallons of jet fuel are used each year so this development is a very positive one for the industry as a whole.
Biofuel produced through agriculture rather than fuel produced by geological processes looks to be the future of the aviation industry.
When you consider that true commercial aviation as we know it only really began back in the late 1950s, we've come a long way in a very short space of time. And whatever the future holds for commercial aviation, at JP Aero we'll still be keeping the planes in the sky with our mission critical aerospace fasteners.
Image by superidoljp published under the Creative Commons License.