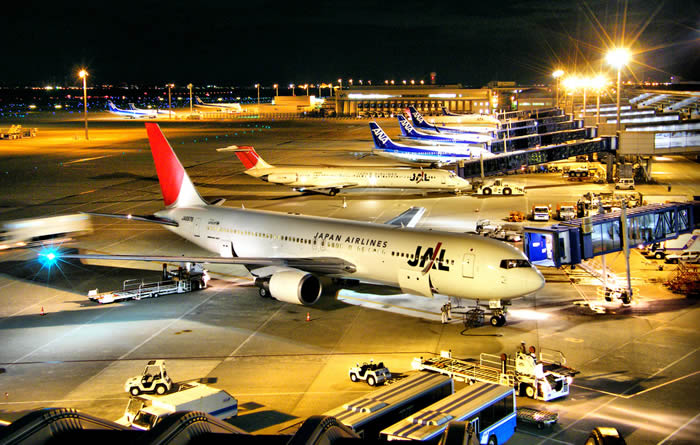 The supply chain for any business needs to be flexible and well coordinated with great communication throughout. This is especially true in a sector like aerospace and aviation where there are so many players, from various regions across the globe, including large multinationals and fast developing new markets.
Being able to spot problems in your supply chain as, or even before they arise can prevent a great deal of anguish and will likely save your company money.
Here are seven signs that shouldn't be ignored.
1. Unexpected Price Changes
When commodity costs change, management throughout the supply chain need 60-90 days notice so that they have time to adjust. No one likes surprises, especially ones that may cut into their margins.
Inflation, natural disasters and global politics all have their part to play and are legitimate reasons for increased pricing. Something like a natural disaster could have a very sudden impact on the supply chain for example.
However, if you can't identify the source of these unexpected or sudden price changes this could indicate that something more integral is wrong with your suppliers business.
2. Product Shortages
It's easy to blame local distributor operating companies, but shortages can also occur because demand forecasts aren't adequately communicated through the supply chain.
Smoothly running supply chain systems should be able to predict demand and have systems to keep all the relevant players in a the loop. This lends the process flexibility and inventories can be maintained based on changing demand patterns.
This may happen every once in a while due to surprise increases in demand or an unexpected event disrupting a suppliers business, but if this becomes a recurring problem then it needs to be ruthlessly and quickly addressed as it's already having a detrimental impact on your profits.
3. A growing list of obsolete items in Inventory
Obsolete items in inventory are often a surprising hidden cost. They takes up space, and see no returns. This can happen when your company over orders specific parts, over anticipating demand. If the demand and ordering levels aren't adequately tracked and adjusted for constantly then obsolete inventory is the result.
Without a good way to monitor how much obsolete or soon-to-be-obsolete inventory exists in the system in real time this could build up to be a substantial financial issue.
4. Higher costs than anticipated
You've done the forecasts, and predicted savings over last years costs, only to find that your costs have actually increased, the savings just aren't there. Perhaps associated freight charges weren't considered. Or perhaps you're still getting billed at old prices.
Having the technology that offers complete cost component visibility is vital to avoiding hidden charges and catching extra costs.
5. Product Recalls
This should really set the alarm bells ringing. If one of your suppliers or even someone further up the supply chain has a product recall then something somewhere has gone wrong with the manufacturing process which could set the whole chain back months.
Of course it could be a small error in a small batch, easily caught and fixed. You should prepare for the worst, and make sure your management are all aware of any issues even remotely related to your product.
6. Swamped in Data
This can often happen when your CRM systems aren't integrating properly, leaving a huge amount of manual work to be done. This takes time but more importantly makes it harder to spot any discrepancies in your supply chain and also opens your systems up to increased amounts of human error.
7. Undiversified supply chain
The more suppliers you are dependent on the more organised you have to be and the more there is that could potentially go wrong. However, it's never a good idea to put all your eggs in one basket, as they say.
Having alternative supply options doesn't mean having a vast number of suppliers, rather it is a method of gaining greater supply chain flexibility. Should one supplier let you down, you most importantly, have options to continue business as normal.
Conclusion
Knowing what to look out for and being prepared, however unlikely the scenario may be, are key tools to battling supply chain dysfunction.
With the aviation industry, especially the MRO sector, set for record growth over the coming years, and with developing regions like India rapidly expanding, there are likely to be some supply chain malfunctions. Being ready will help you keep your edge over the competition and avoid any costly supply chain disruptions.
—
We supply a wide range of industrial and aerospace fasteners. Whether standard, metric or custom design we are leading UK experts.
To find out more about JP Aero and how we play a leading role in the aerospace supply chain with our range of aerospace, industrial, vintage and historic and bespoke aircraft fasteners contact us today on +44 (0)208 504 8833 or get in touch via email: sales@jpaerocom.co.uk.
And hey, if you found this blog useful or informative in any way we would really appreciate it if you returned the favour and shared it on some of your social networks. Just hit one of the buttons below!