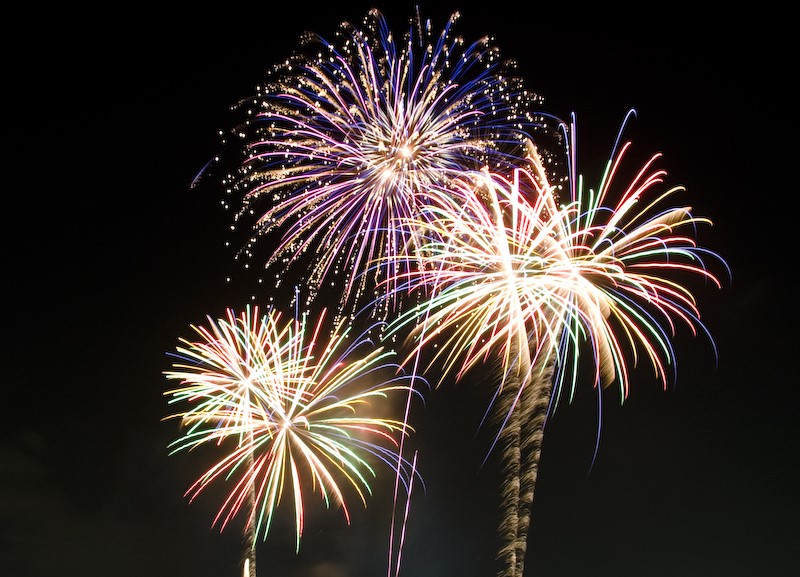 We are delighted to announce that we are the first UK aerospace fasteners company to be awarded the demanding REV B standard by BSI.
It's the latest aerospace distribution standard by BSI to AS9120 REV B, which is far more challenging to achieve than the old REV A.
This is fantastic news for our clients, as it demonstrates our commitment to the very highest industry standards, allowing them to enjoy the benefits of working with a best-of-breed supply chain partner.
With the new REV B standard, we can offer the level of quality assurances that are demanded by today's aerospace sector.
So, what does it all mean for our clients?
Quality
We founded JP Aero with quality as our watchword, hence our company slogan; Mission-critical fasteners'.
We'd like to think our slogan says it all, but why not hear it from some of our customers:
"JP Aero Com's delivery, quality and service levels are consistently among the best of all my supply chain. Their speed of service and effective communication is what makes a difference for me."

Stuart Smith, Thales UK
"I have been trading with JP Aero Com for over 11 years. I have always found them to be professional and efficient. They have a wealth of technical knowledge that has always proved to be an invaluable resource for me and my customers to call on when needed. I would not hesitate to recommend to anybody."

John Boreham, Eriks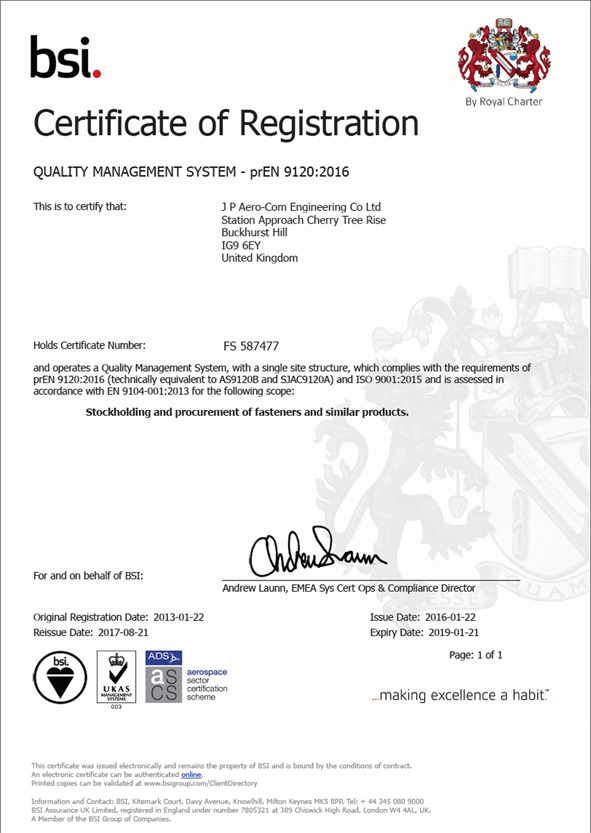 Stringent approvals processes
All our products go through a detailed inspection process before we allow them to leave the warehouse.
We have great relationships with many approved and controlled sub-contractors, which enables us to provide all necessary test certificates to national and international specifications.
We are also happy to supply material and plating certification on request.
Our aim is to make sure that you have complete confidence about out aerospace fasteners'
strength, durability, provenance and traceability.
Maximum data-security
Data security has never been a more crucial concern across the industry and we work hard to make sure that our systems are amongst the most robust.
We leverage a sophisticated offsite back-up system that ensures business continuity and secure access to copies of all key data.
We have a long-standing relationship with one of the UK's leading IT and Cyber Security firms who stores daily back-ups of our files in a maximum-security facility, provides our offsite back-up and disaster recovery service independently.
The service ensures that in the event of temporary or permanent data loss within our building, all data – from key administrative information such as accounts, orders and stock information, to vital documentation relating to product provenance and traceability can be readily accessed within 24 hours.
Huge stocks and efficient systems
We pride ourselves on our ability to respond quickly. We have all the relevant approvals, and as well as making a wide variety of specialist machined parts.
We are also major stockists for many respected brands. We hold enormous stocks, and can usually fulfil even the largest orders promptly and efficiently.
To find out more about JP Aero and how we play a leading role in the aerospace supply chain with our range of aerospace, industrial, vintage and historic and bespoke fasteners contact us today on +44 (0)208 504 8833 or get in touch via email: sales@jpaerocom.co.uk.
Image by: Bayasaa