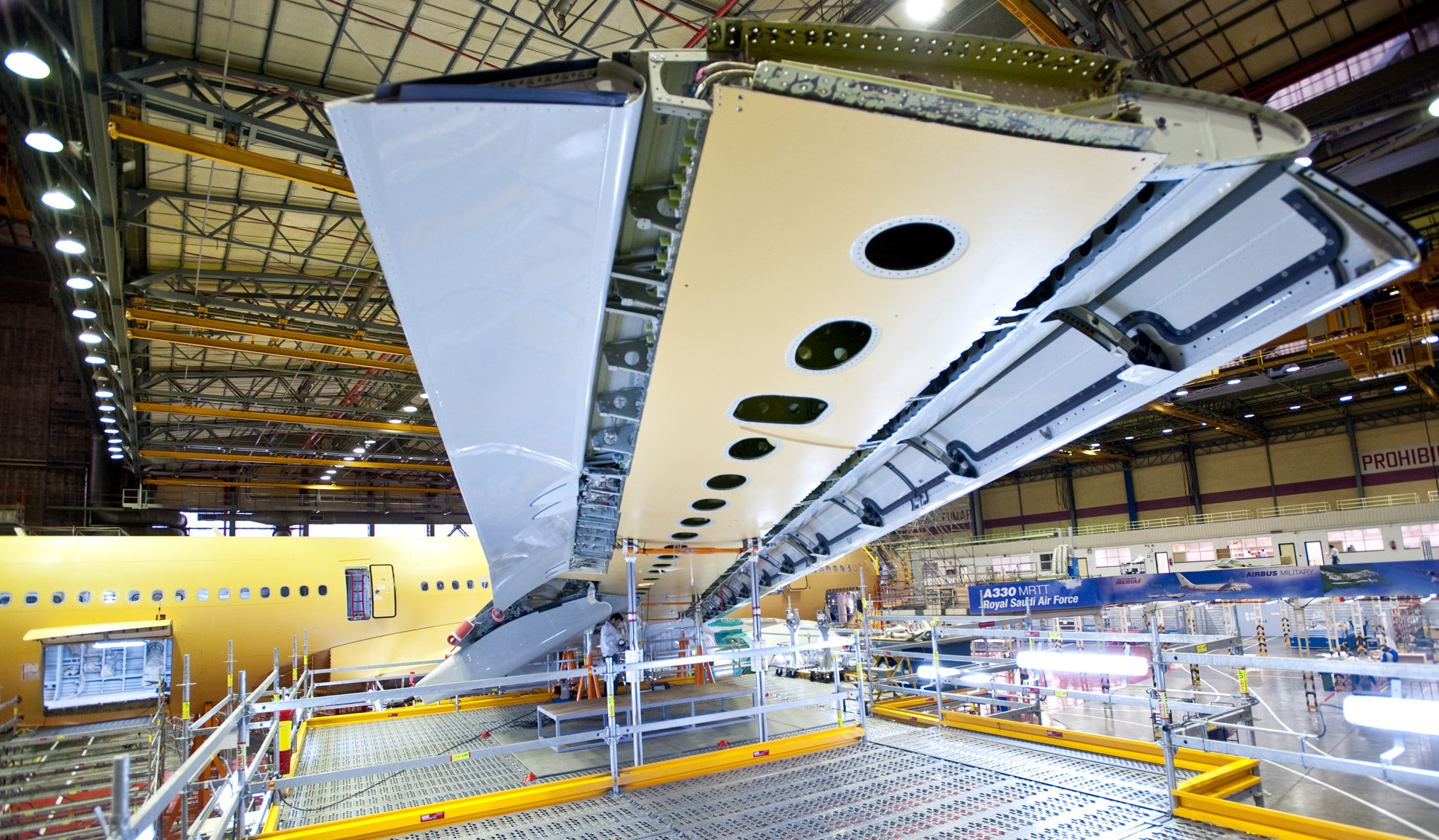 We've talked before about the growth of the commercial aerospace marketplace over the last few years. More people want to go places, and with more efficient aeroplanes being developed there are more service suppliers than ever able to offer affordable travel solutions.
This has led to steadily expanding fleet sizes for many airlines which has in turn put increasing pressure on manufacturers.
Whilst the fundamental driver in MRO spending is fleet size, the fast pace of technological advancements is rendering new aircraft obsolete faster and faster adding to this pressure.
With all this going on it is unsurprising that Airbus and Boeing are struggling to deal with their hefty backlog of orders.
To top it off consumer service suppliers have never been more competitive. So, companies are all fighting to offer the best service with the newest technology, whilst keeping their prices competitive, but not everyone can afford, or even get new aircraft, meaning the MRO aftermarket is increasingly picking up the slack.
A Few Fundamental Figures
It is expected that the commercial aftermarket will increase at a compound annual growth of 3% over the next decade.
This will produce around an astonishing $860 billion in MRO services, all to deal with the annual growth of commercial fleet size.
This compound growth of 3% is split into 4 major categories.
Project modifications is predicted to grow fastest at and annual rate of around 4.4%.
Component work is expected to increase at 3.6%.
Engine maintenance is projected to increase at 3.1%.
Airframe work—which will slow due to a high fleet-replacement rate—will grow at 2.6% annually.
Emerging Markets
Despite the world's top two mature regions, America and Western Europe, still being home to the most MRO spending, the emerging growth regions are expected to continue to expand at impressive rates.
The Asia-Pacific region. This has become a centre for Western companies forming engine repair joint ventures due to price efficient labour and local demand.
This region will see a predicted surge of $164.5 billion in MRO spending over the next 10 years, making the Asia-Pacific the world's third-largest MRO market.
China has grand ambitions on the aviation stage with ambitions to become the world's largest aviation lessor over the next 20 years, and as such they will likely experience a sharp upturn in MRO demand.
India has the highest aircraft fleet growth rate of any region in the world, and at a projected 10.38% CAGR from now until 2028, it will see aftermarket demand of $23.8 billion over the next decade.
How does this affect the supply chain?
Increase in fleet sizes and growing demand for newer more efficient and technologically savvy aircraft puts increased strain on the whole supply chain.
Add to this the newly emerging regions taking an increased focus of the aftermarket it has never been more important for suppliers to have a flexible business model to scale up and down with the fluctuations of demand.
Today, the Asia-Pacific region accounts for more than 20% of the worldwide MRO market. Due to the low labor costs in this area, there is every reason to expect this market to stay strong.
These new and growing markets cause problems. It is often the case that emerging markets like India or the Middle East undergoing rapid growth have an aftermarket that tends to be fragmented and uncoordinated.
In addition, and as is true for many industries, greater globalisation also comes with inexperienced workforce, immature logistic networks, and regulatory oversight challenges.
These new challenges will increasingly impact the supply chain adding new stresses and requiring global companies to rapidly adapt, making efficient use of new technologies available to minimise potential disruptions this could cause.
Conclusion
The aviation industry in undergoing an unprecedented period of growth as cost efficient technological developments allow for decreased commercial costs which in turn is creating a demand for a steady increase in fleet sizes that major manufacturers are unable to fulfill.
The Maintenance Repair and Overhaul aftermarket is picking up the slack with more and more older models being overhauled, modified and returned to service. The effect on the supply chain that this is having and will have in the future cannot be underestimated.
The increased and potentially unpredictable pressures that this global growth will have are likely to be of great benefit for suppliers and MRO companies.
However, increased pressures may also lead to potential major disruptions in the supply chain that could end disastrously for those that are unprepared.
—
We supply a wide range of industrial and aerospace fasteners. Whether standard, metric or custom design we are leading UK experts.
To find out more about JP Aero and how we play a leading role in the aerospace supply chain with our range of aerospace, industrial, vintage and historic and bespoke aircraft fasteners contact us today on +44 (0)208 504 8833 or get in touch via email: sales@jpaerocom.co.uk.
And hey, if you found this blog useful or informative in any way we would really appreciate it if you returned the favour and shared it on some of your social networks. Just hit one of the buttons below!