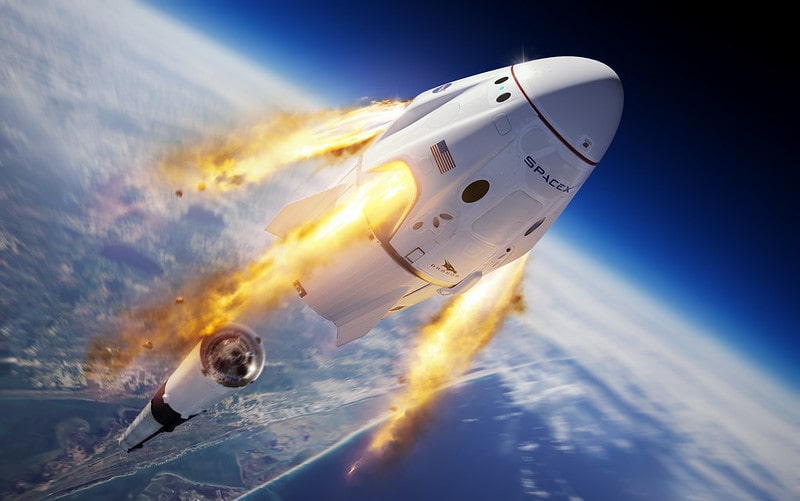 The last few years have seen some game-changing innovations in aviation, but what will the top 5 aerospace developments in 2020 be?
Throughout the years we've seen some fascinating changes in aerospace. We've gone from the propeller to the jet engine. Our focus, as it has been since the Wright brothers first proved flight was possible, is to build the best aircraft. What this means in today's world though is a little different to what was imagined over a hundred years ago.
The idea of what makes an aircraft "good" has to fit within not only the global economic model of capitalism but also has to contend with burgeoning demand and strict environmental and manufacturing regulations.
In this article, we're taking a look at 5 key trends that have evolved over the last few years that are likely to play pivotal roles in how our industry develops over 2020 and the years after.
1. 3D Printing
3D printing, otherwise known as additive manufacturing, has the potential to dramatically reduce production time and costs when it comes to the manufacturing of parts for the aerospace, such as the aerospace fasteners we manufacture and distribute here.
What has held it back so far is that additive manufacturing requires a level of expertise which is hard to find. The parts must be designed in a way to avoid deformation and stresses, whilst also minimising the product weight.
Spare parts that need to be replaced regularly are an obvious first target, as things like door handles don't necessarily require the absolute precision of products like aerospace fasteners.
This being said, through 2020 we can expect to see a growing trend of the use of 3D printing across the aerospace supply chain.
Airbus, for example, has already started using 3D printing for over a thousand different parts allowing it to cut costs and production time.
In short, designing the parts for 3D printing is no easy feat, however, as the software, the printers and the minds behind the technology evolve it is inevitable that we should see more 3D printing across industries and throughout supply chains, even those as complex as aerospace.
2. Advanced Materials and Topology Optimisation
In conjunction with further adoption of additive manufacturing, it's likely that we'll see an increased reliance on advanced lightweight alloys and materials paired with topology optimisation.
These two factors allow additive manufacturing to really come into its own as you can quickly and efficiently develop and manufacture lighter and more durable materials and designs.
These fewer, lighter parts will also simplify maintenance and save on fuel.
3. Increased Real Time Structural Health Data Analysis
We have already begun to see this trend emerging over the last couple of years but 2020 should see some dramatic shifts forward for real time health data management systems such as monitoring, prognostics and self-healing.
These are being developed to enhance our ability to analyze and determine the status of an aircraft. Meaning less time is spent manually monitoring the health of aircraft.
It also increases the safety of the aircraft as you know exactly how much use a particular part has left and when it will need to be replaced, before it actually needs to be replaced. This technology has already been used successfully by both Boeing and Airbus.
4. MRO of New Aviation Technology Will Rely on Simulated Data
The MRO market is continuously growing thanks to the growing demand for aircraft, with markets like India growing exponentially. Alongside this growing demand build time is lengthening with the growing complexity of aircraft design.
Airline budgets are then restricted by maintenance demand as aircrafts are taken out of cycle for maintenance purposes. By timing maintenance cycles to prevent malfunctions, engineers can minimize the expenses associated with grounding an aircraft.
This is why the current generation of aircraft can generate a lot more data than previous generations. This data are used by engineers to better understand, and predict, how systems are performing. Predictive maintenance is already bringing big savings to the industry as we discussed in the previous point. However, this isn't quite good enough.
Today's aircraft gathers a huge amount of data from each flight which is then used to further refine predictive maintenance models.
To further advance the application of this technology though, the aerospace industry needs to predictively model out further data to include in the historic data sets that are currently used. The aerospace industry doesn't have another 10 years to collect that data. Instead, the idea is to use simulated failures to fill in the gaps and rapidly improve predictive maintenance capabilities.
5. Reduce Flight Costs and Emissions through Electric and Hybrid Engines
Electric and hybrid engines are more efficient. They have proved that in the car industry already. The aerospace industry though has been incredibly slow to pick up the battery – as it were.
However, with many governments around the world putting in place challenging environmental goals it is becoming more important for airlines to move to cleaner and more efficient forms of propulsion.
Aerospace companies are focusing on enhancing the efficiency of combustion engines whilst also exploring electric and hybrid propulsion systems. As such, we will see a continued trend towards cleaner propulsion.
The aeroacoustics of these engines will also be a design focus. This is especially necessary as drones and urban air mobility (UAM) vehicles begin to fly over populated areas.
Final Words
We are looking forward to what 2020 has to bring in the way of advancements for the aerospace industry. As we grapple with climate change, growing populations and an ever increasing demand for travel it is becoming ever more necessary to find innovative solutions that not only build and further optimise previous technologies but also create brand new technologies and methodologies.
These 5 trends are broad trends that we have seen evolving over the last few years and the evolving promise of their potential applications are gradually being utilised to shape the future of the aerospace industry.
More info?
Check out our Complete Guide to Specifying Aerospace Fasteners, including key specifications, performance characteristics and manufacturing materials and techniques all covered in detailed.
Or visit our Commercial and Military Aircraft Fasteners page, for a complete overview of our metric and imperial fasteners and to download our stock card.
Image Source: NASA Kennedy